If you want to reset your account password follow these steps.
Go to : https://platform.kryll.io/login
1- Go to the login page and click on "Forgot your password?" (https://platform.kryll.io/forgot-password)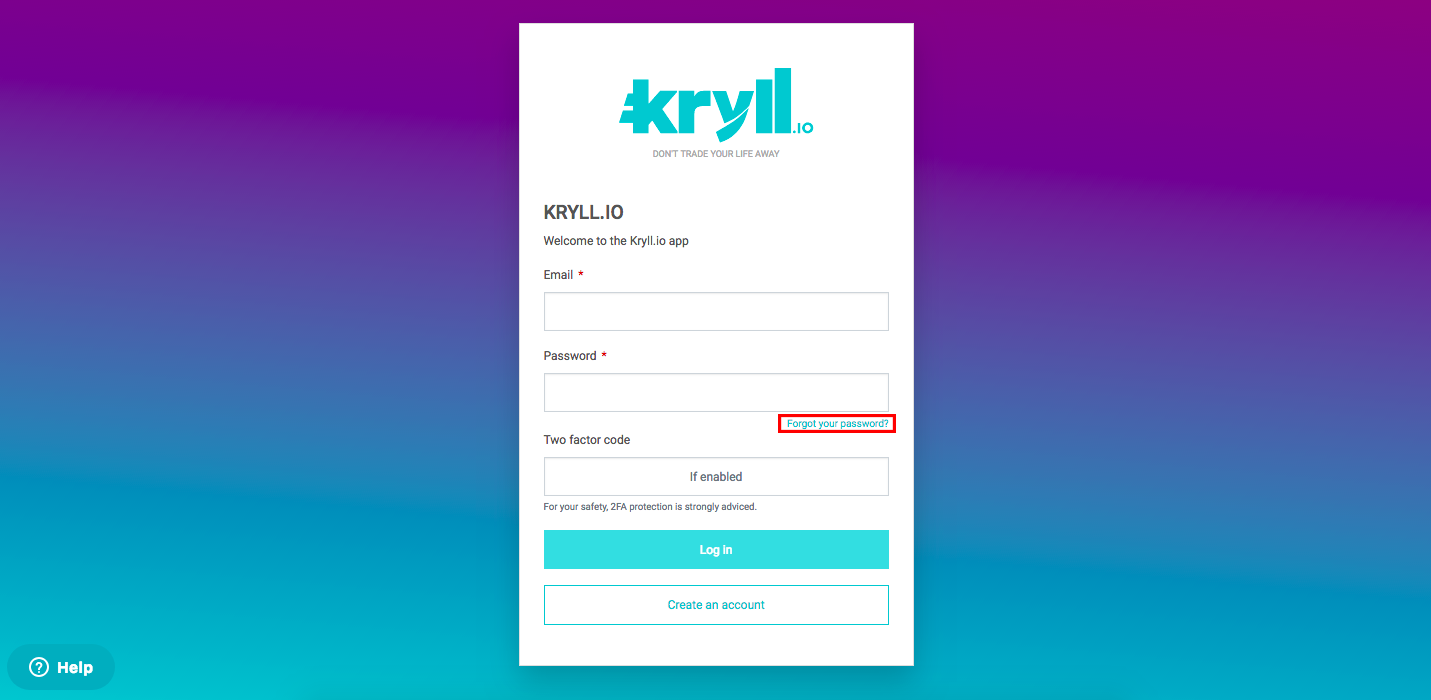 2- Enter your registration email, you will get an email with a reset link. If not please check your spam folder.
3- Click on the link in the reset email.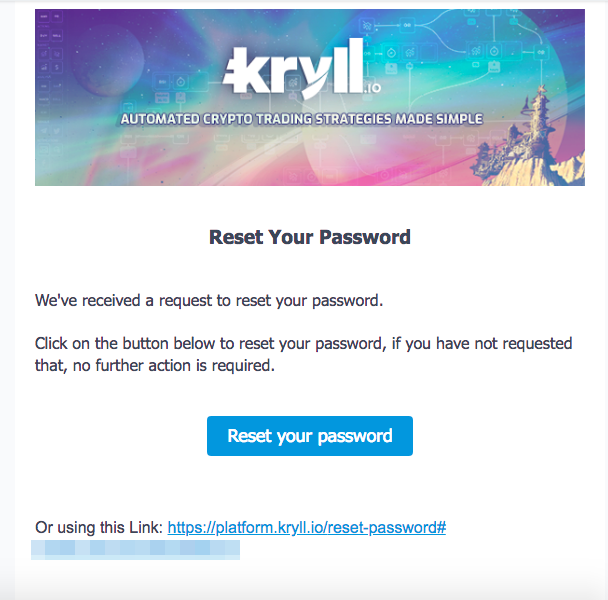 4- Enter your new password twice and click on "change password". You are done!
 If the password reset procedure does not work you can contact our support support@kryll.zendesk.com